Elite Adult Tennis provides members with complimentary adult programming for the beginner to the advanced-level player.  We offer daily classes that include drills, match play, and/or workout-oriented practices. We look forward to making each one of these experiences fun and rewarding.  The Elite community prides itself on welcoming  new members and finding the best-suited tennis structure for each player.
Tennis Classes
Adult Academy

Match-play oriented drills with an emphasis on skill set repetition

Fundamentals, competitive games, fitness training

Open to men and women of all skill levels
EliteStart 2.0

Designed for our current EliteStart graduates

Build on fundamentals and skills taught in EliteStart 1.0
College Game Day

Fast-paced game oriented structure

Totally fun with lots of movement
Ladies Excellence
Fundamental instruction geared toward match player

Skill and concepts focused on playing points better

Quick-paced, quality workout with challenging, fun drills
Men's Training
Drills, competitive games, situational match player

Designed for a player competing in leagues and tournaments

All levels invited, groups will be divided according to ability
Cardio
Cardio Crush: delivers the ultimate, full body, calorie burning aerobic workout

Compete: concentrates on dynamic, competitive game/point play
Shot of the Day

Baseline: Players will focus on shots from the baseline to incorporate into match play

Mid-Court: Players will focus on shots at mid-court to build on week-to-week into competitive play

Net: Players will focus on shots at the net to improve and build on the net game
Stroke Analysis

Slower-paced, instructional class that focuses on technique

Open to men and women of all skill levels
League Programming
Men's Doubles
Fun, competitive culture for men looking to compete in match play

Not a drop-in, please contact Tammy Jordan 
Women's Doubles
Fun women's match play by level

Not a drop-in, please contact Tammy Jordan 
Mixed Doubles
Fun social Friday night doubles! Sign up with the partner of your choice or asked to be matched up.

Not a drop-in, please contact Ron Woolford
Elite Compete
Fun weekly singles and doubles competition for all levels with players at Elite

Jumble Play option, which includes four players from different levels

Contact

Ron Woolford

for match-ups
Singles Ladder Play
Play your way up through the ladders! Brackets based on skill level

Men and women of all skill levels welcome
I joined Elite in 2013 and love everything about this club. I have met so many fun people and have made lifelong friendships through adult programming. In addition to getting a great workout, the tennis pros provide a high level of instruction and care.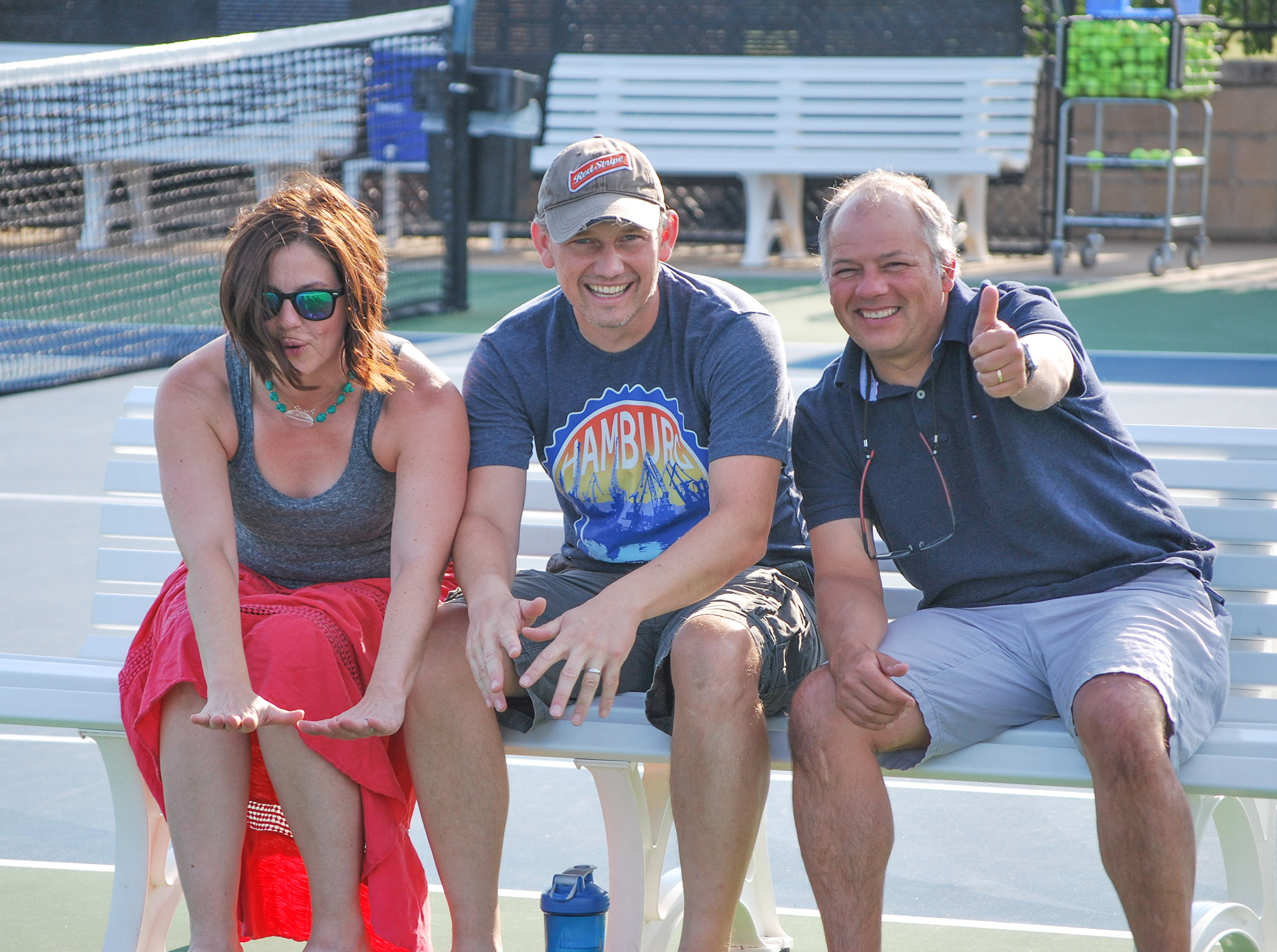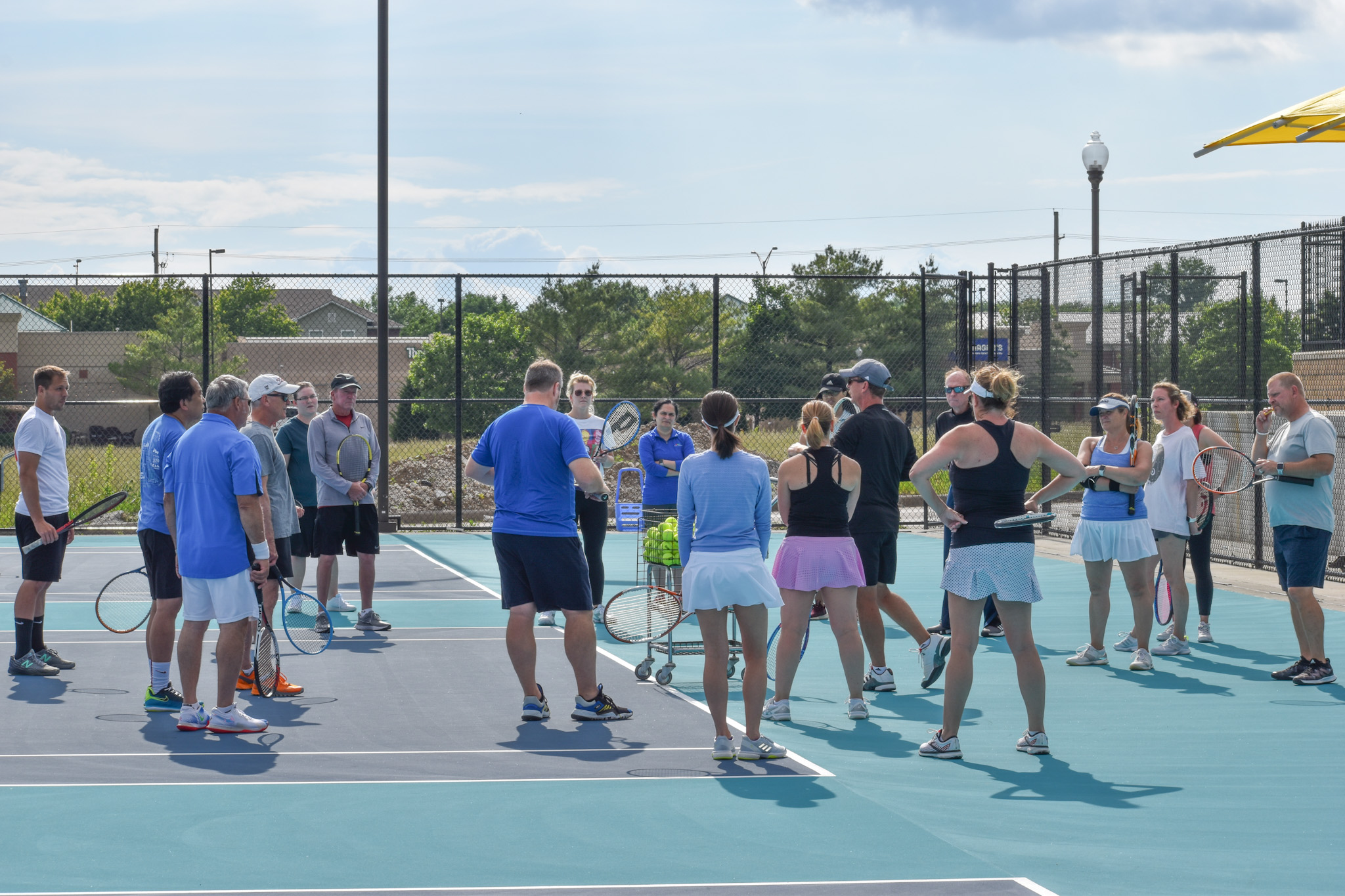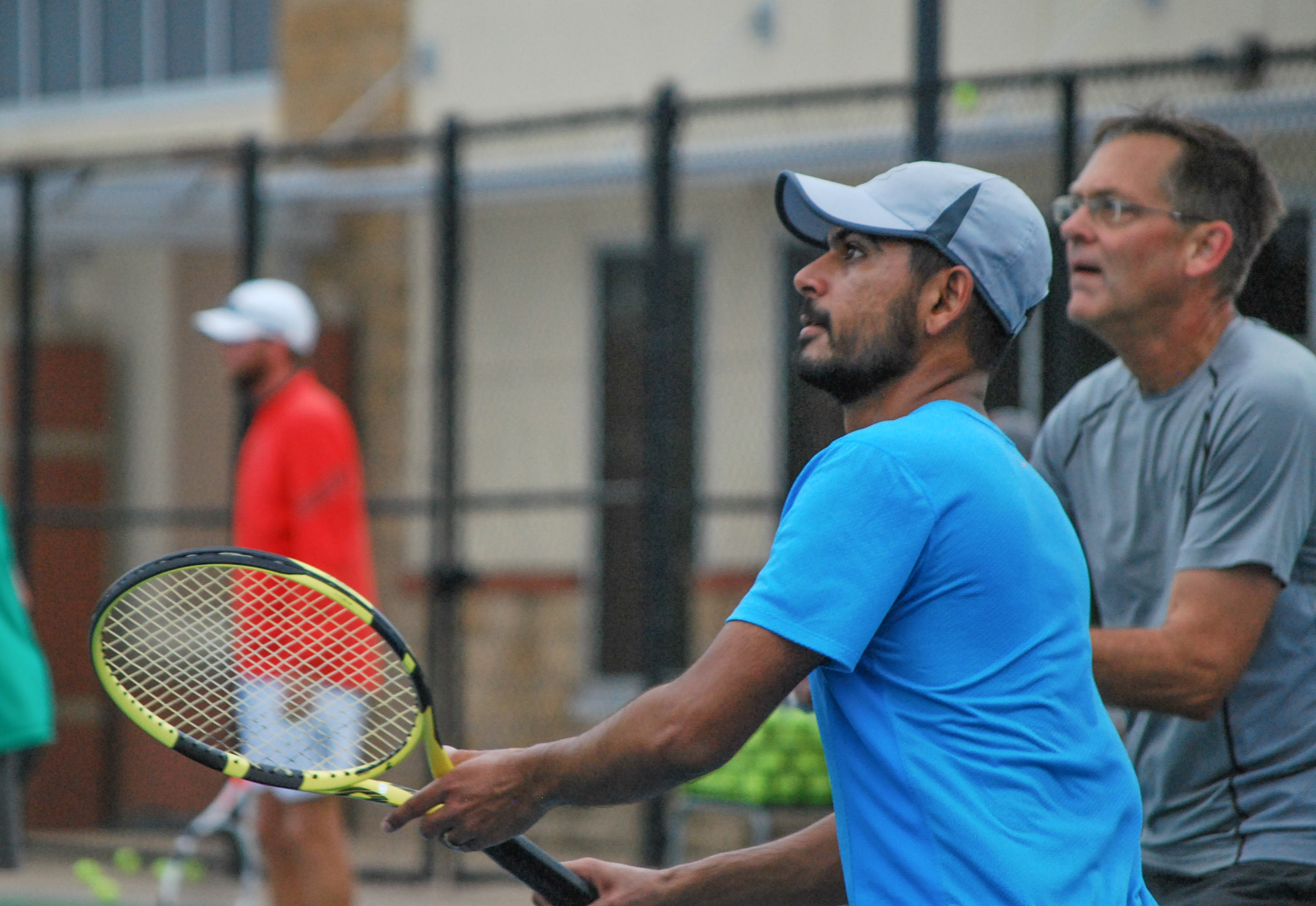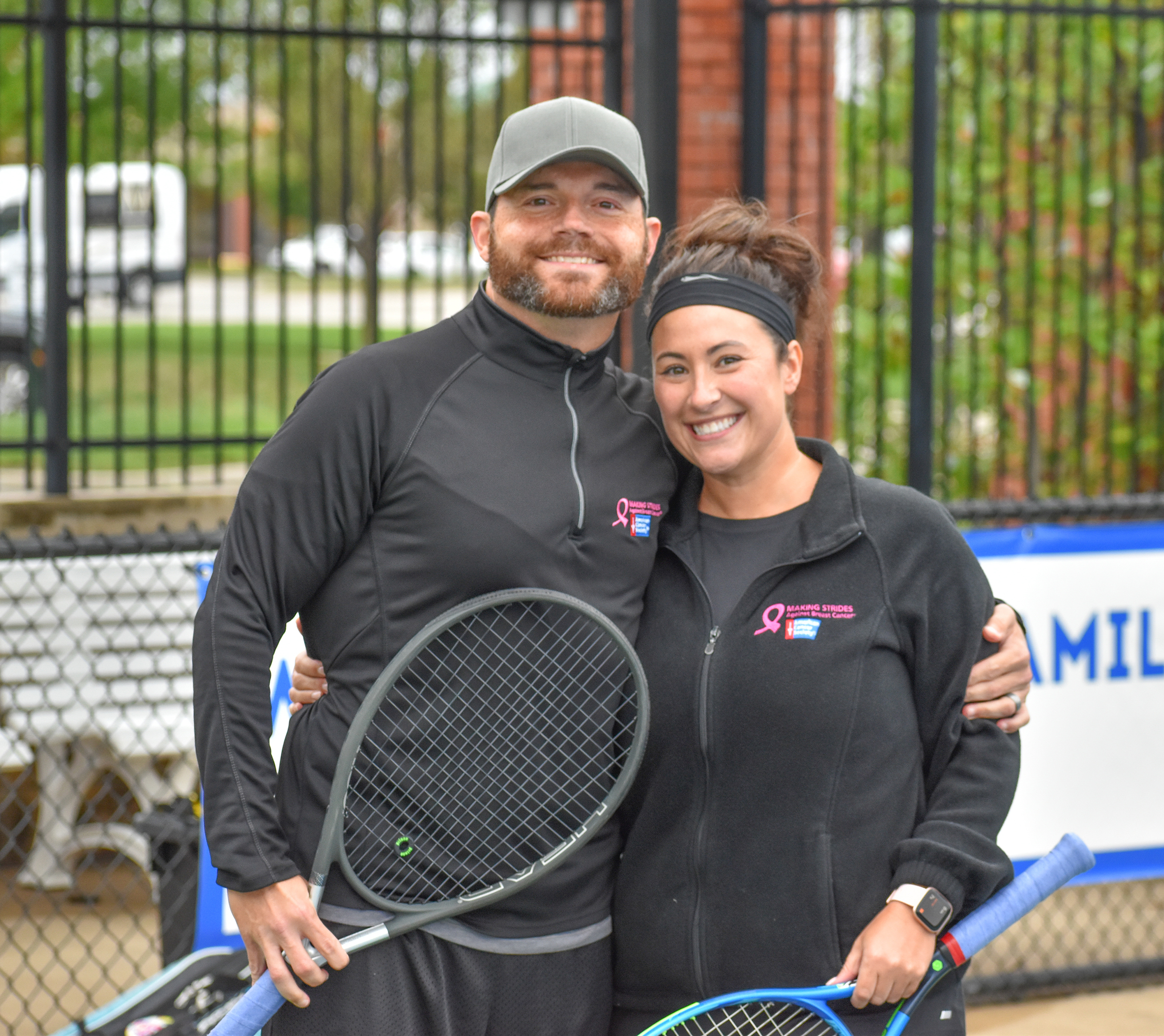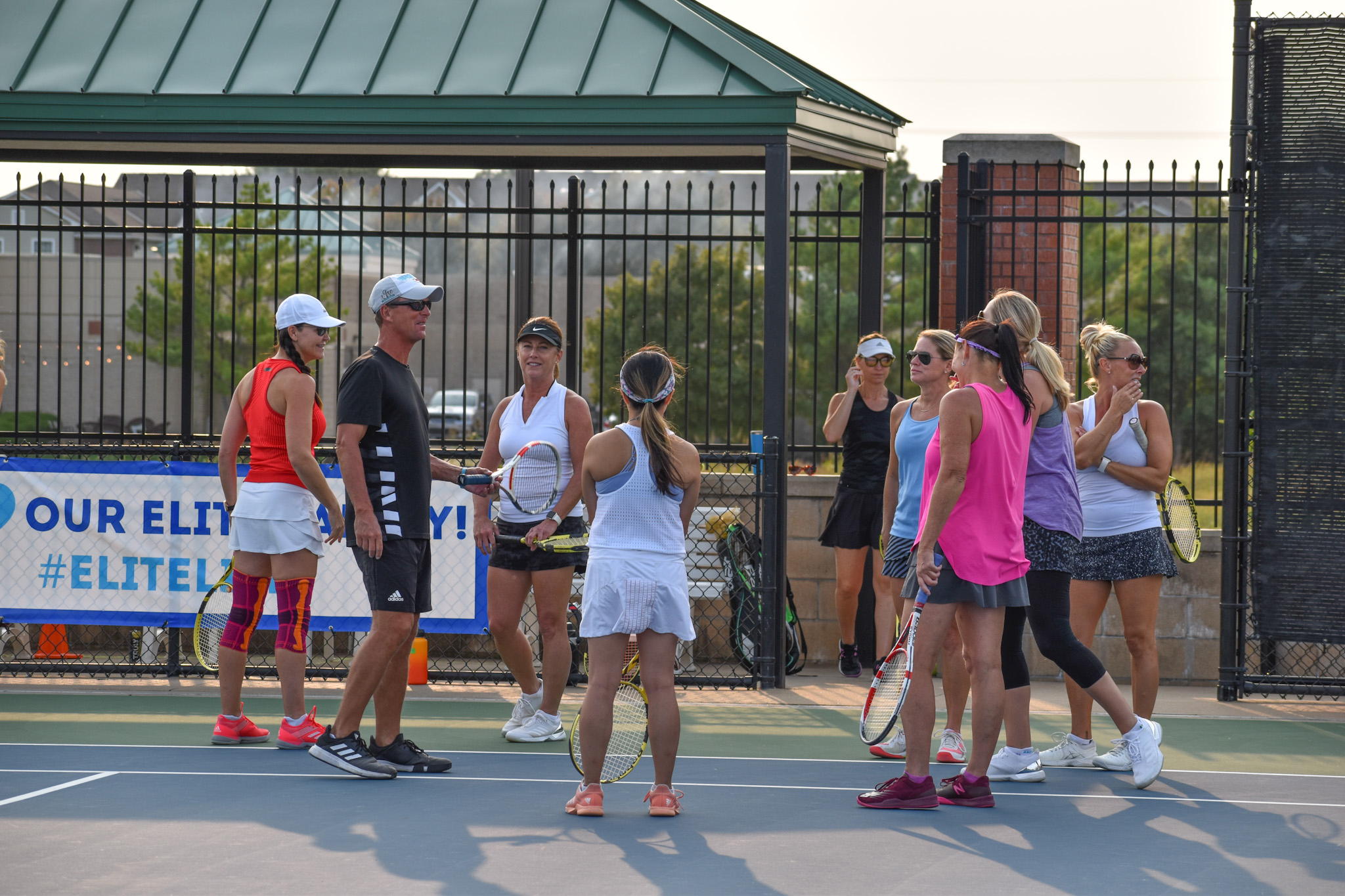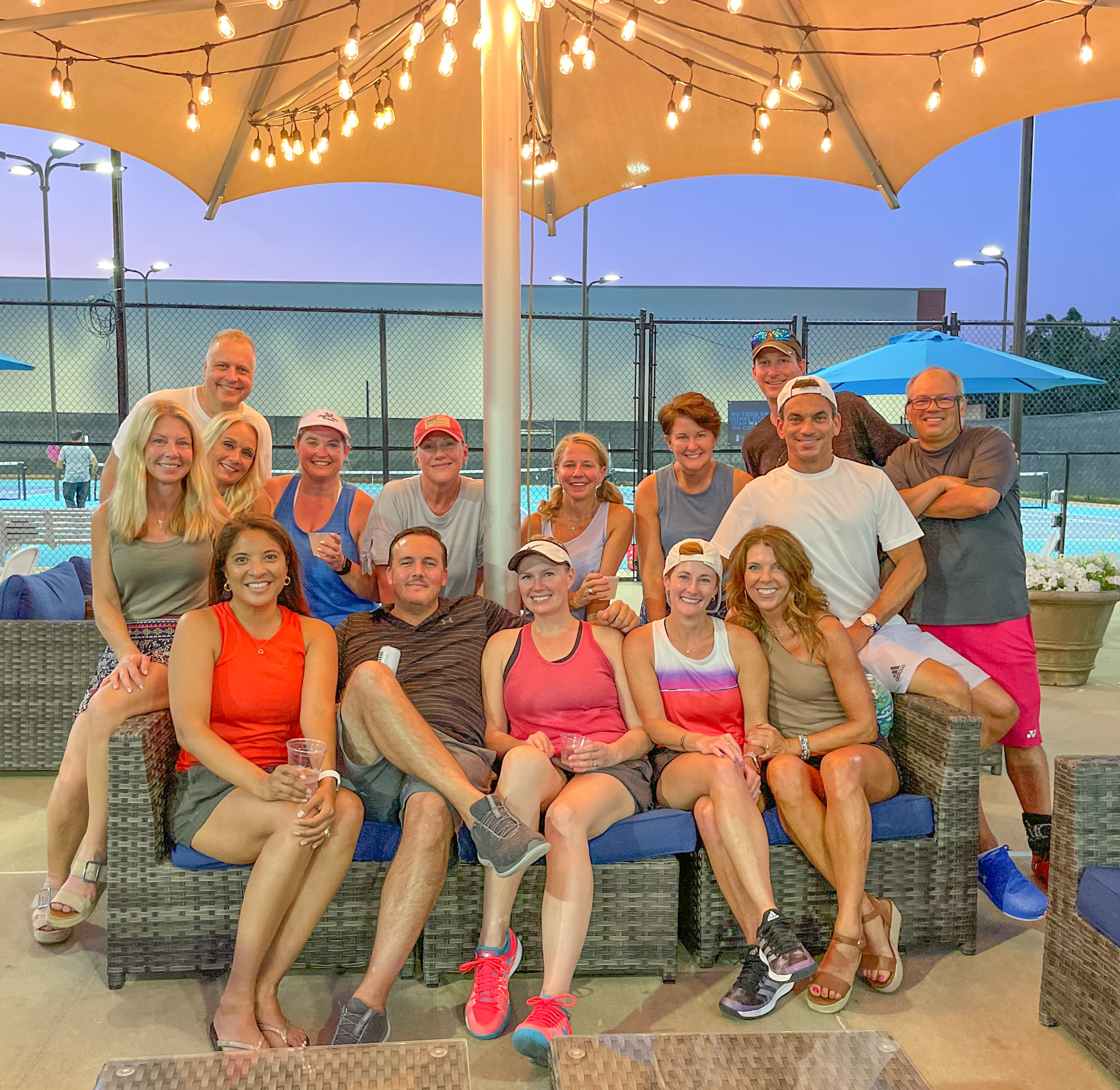 ***To check inclimate weather cancellations, please call our weather hotline at (913) 951-2270***
Want more information on classes?
Competitive matches and tournaments at the local level in the Heart of America Missouri Valley local region

USTA competitive play is organized by level according to the National Tennis Rating Program (NTRP) and leagues and teams are coordinated by the local USTA coordinators listed below

New or returning players who played in high school or college can find levels and self-rate HERE

USTA competitive leagues include mixed, doubles, singles and tri-level leagues and age group leagues doubles and singles

Elite members listed below currently captain USTA teams of varying levels and can help answer questions
Current Elite USTA Captains:
Kelly Schwabauer – Women's 3.0
Karen Snyder – Women's 3.0
Chriss Duntz – Women's 3.5
Molly Hunt – Women's 3.5
Dawn Vitha – Women's 3.5
Lisa Cummings – Women's 4.0 
Jody Holsinger – Women's 4.0, Women's Tri-level, 8.0 Mixed
Heather Johnson – Women's 4.0 
Russ Everhart – Men's 3.5, 8.0 Mixed
Bryan Zingg – Men's 3.5
Trevor Holsinger – Men's 4.0
Jason Diehl – Men's 4.5
Earl Pardo – Men's 4.5
Roy Allen – Men's 40 and over 4.5 and 55 and over 9.0
ADDITIONAL INFORMATION ABOUT USTA
Club affiliated league and you must be a for club members only

Elite members can 

get involved through club participation and meeting members to connect to other players who play/captain

Ratings fall within the range of play for that level, listed in parenthesis

Current captains and players should always communicate with each other for upcoming season plans, questions, etc. For a new team, refer to our current captain list
Please reach to Tammy Jordan with any questions. Any rating questions/concerns should be directed to a club pro.
Current Tencap Captains:
Women's Purple (Tencap rating 65+)
Maria Andrew – Purple Tuesday AM
Jennifer Barbier/Laura Yount – Purple Tuesday AM
Kelly Finn – Purple Tuesday AM
Maria Andrew – Purple Thursday PM
Kristen Doherty – Purple Thursday PM
Amy Green – Purple Thursday PM
Women's Orange (Tencap rating 57-64)
Danielle Mau – Orange Friday AM
Lisa Shaffer/Amy Perkins – Orange Friday AM
Karen Snyder – Orange Friday AM
Cheryl Baldus – Orange Tuesday PM
Shannon Lyon – Orange Tuesday PM
Julianna Norgren – Orange Tuesday PM
Cassandra Schneeberger/Anne Lamberti – Orange Tuesday PM
Women's Green (Tencap rating 50-56)
Dawn Vitha – Green Monday PM/Wednesday AM
Shearon Nowak – Green Monday AM
Molly Hunt – Green Monday PM
Women's Yellow (Tencap rating 43-49)
Robyn Beckley – Yellow Tuesday AM
Molly Hunt – Yellow Tuesday PM
Women's White (Tencap rating 30-42)
Melinda French – White Thursday AM/Wednesday PM
Men's Black (Tencap rating B – 50-58 / A – 43-49)
David Andrew –  Black B Tuesday PM
Chris Lyon – Men's Black B Tuesday PM
Loren Ginden – Men's Black B Tuesday PM
Chris Long – Men's Black A Wednesday PM
Men's Red (Tencap rating 29-25)
Kevin Boehringer – Men's Red B Thursday PM
Russ Everhart -Men's Red B Thursday PM
Doug Schwabauer – Men's Red A Thursday PM
Men's Blue (Tencap rating 22-28)
Earl Pardo – Men's Blue Wednesday PM
CAPTAIN RESPONSIBILITIES
Captains are ambassadors of Elite, should always communicate well with their players and other captains, and be inclusive and kind with teams and fellow captains
Captains communicate with their current team any plans for the next season and where their players' participation stands as well as all instructions and information regarding fees, etc.
Captains communicate with Tammy Jordan on behalf of their players regarding any new registrations, questions, concerns, etc.
The recommended amount of players per team is 9-14 for three court season and 7-10 for a two court season.
Captains will develop and maintain accurate rosters, pairings and the schedule throughout the season. It is the captain's responsibility to communicate with the visiting club's captains for home matches and input all scores.
Please reach to Tammy Jordan with any

interest in being a captain with a roster of players prior to registration for club approval. Captains are responsible for registering the team after approval.