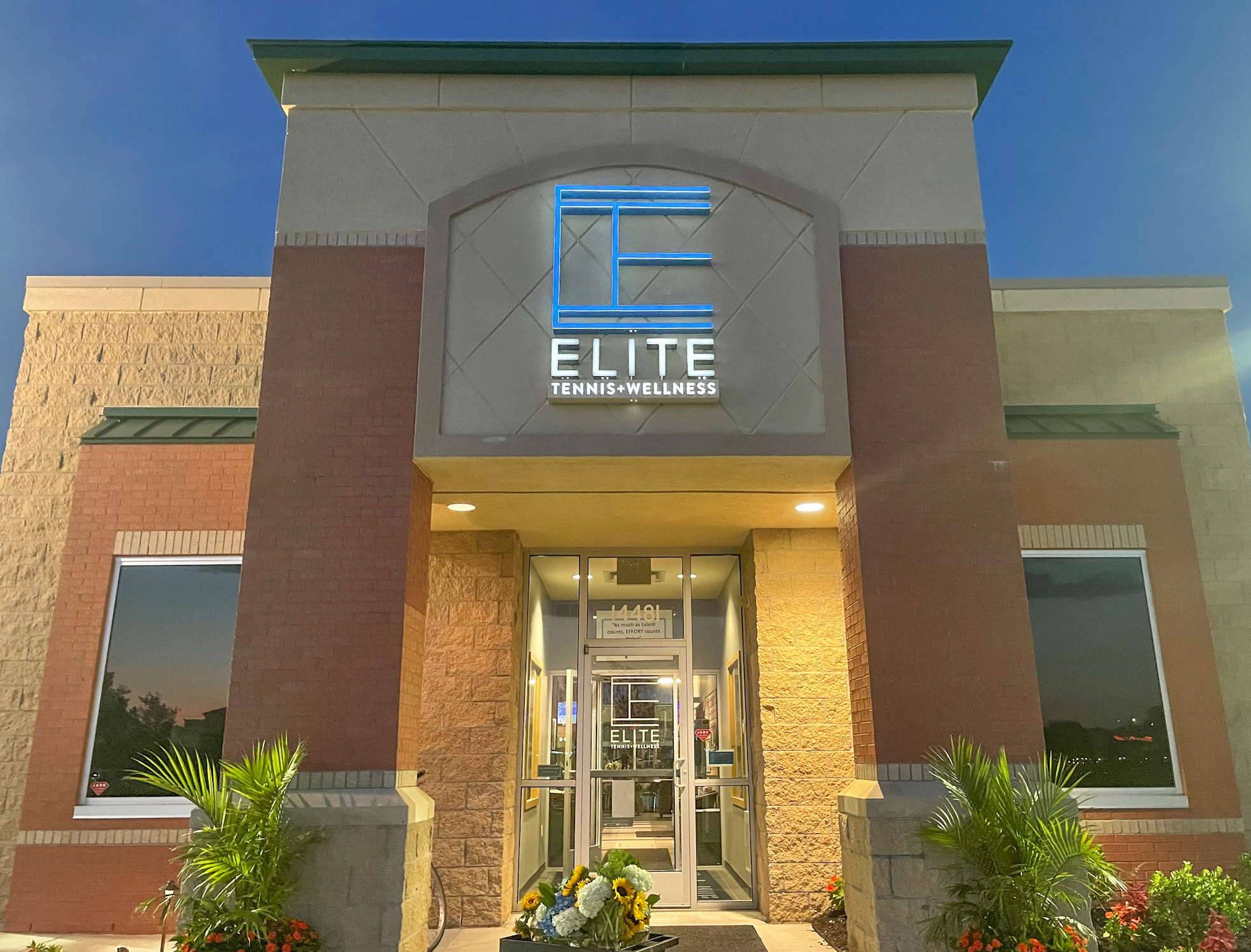 Elite Life
In the Fall of 2010, Elite Tennis and Wellness opened a totally new, state-of-the-art tennis complex in south Johnson County. In 2021, Elite opened a brand new, expanded facility featuring:
•  9 lit indoor/outdoor brand new, resurfaced and repainted tennis courts
•  4 lit indoor/outdoor pickleball courts in the new Little Pickle facility
•  Little Pickle Bar and social area in Little Pickle
•  The Landing courtside viewing and social areas with brand new furniture
•  Updated patio bar and shaded social areas with brand new furniture
•  Surround Sound Speakers and Televisions
•  Newest Video Technology on every court provided by Ocams
Elite prides itself on having superior programming and instruction from a select team of highly-qualified professionals.
The members-only club is open year-round for programming of all levels, private and semi-private lessons, reserved and open court time, tournaments, and various special events.
The club is located one block east of 146th and Metcalf in Lionsgate Marketplace.
Our Mission
Serve our Members
Commit to Results
Employ a Lifestyle of Wellness
Give Back
Create an Elite Community
Club Hours
Monday           7 a.m. – 10 p.m.
Tuesday           7 a.m. – 10 p.m.
Wednesday     7 a.m. – 10 p.m.
Thursday          7 a.m. – 10 p.m.
Friday                7 a.m. – 10 p.m.
Saturday           7 a.m. – 10 p.m.
Sunday              7 a.m. – 10 p.m.
For closings and cancellations due to severe weather, please call our weather hotline at (913) 951-2270

Elite follows the Blue Valley School District closings for winter weather