EliteStart
Learn Tennis Now!
Learn Tennis the Fun Way
We start from the very beginning to make sure no one is left behind. EliteStart is all about learning to enjoy being out on the court,  experiencing all the benefits tennis has to offer, and making some new friends in the process.
After four weeks of classes, EliteStart graduates will have a structured and simple way to enter the Elite Community.
• Learn fundamentals of stroke production
• Develop forehands, backhands, volleys, and serves
• Control shots to hit targeted areas of the court
• Produce rallies between you and another partner
• Grasp correct scoring for games and sets
• Ace court terminology
EliteStart 2023

*Eight one-hour pro-led classes
*$200 per person
*No membership required
*Class is for adults only
NEXT SESSION
EVENING
November 27 – December 20
Mondays & Wednesdays, 6-7 p.m.
REGISTRATION NOW OPEN!
FOR DAYTIME OR OTHER INQUIRIES, CONTACT  SUSIE EPP
::::::::::::::::::::::::::::::::::::::::::::::::::::::::::::::::::::::::::::::::::::::::::::::::
SIGN UP ON OUR APP
OR call the Front Desk at 913-897-4444 to reserve a spot.
Contact Susie Epp for any other inquiries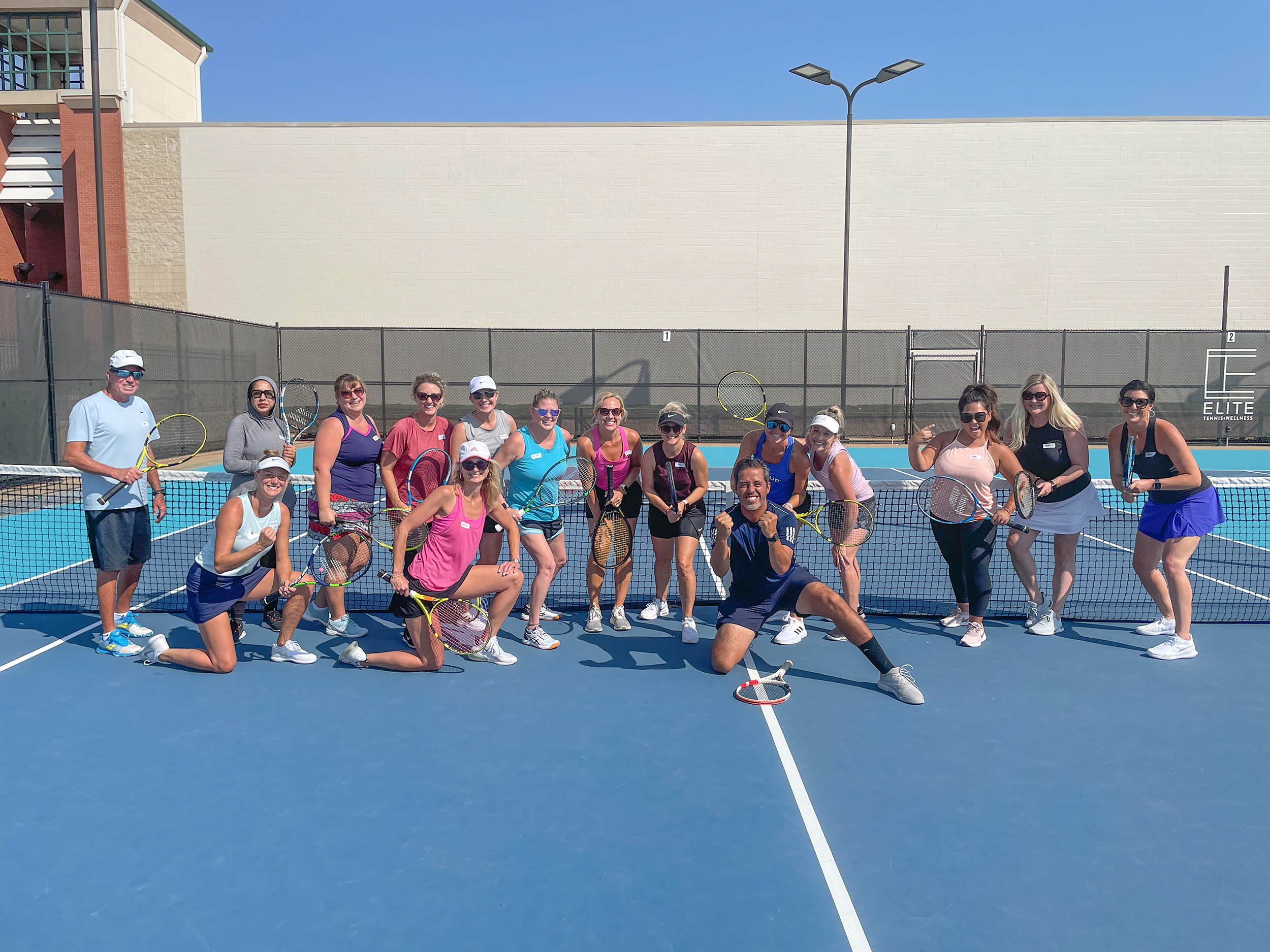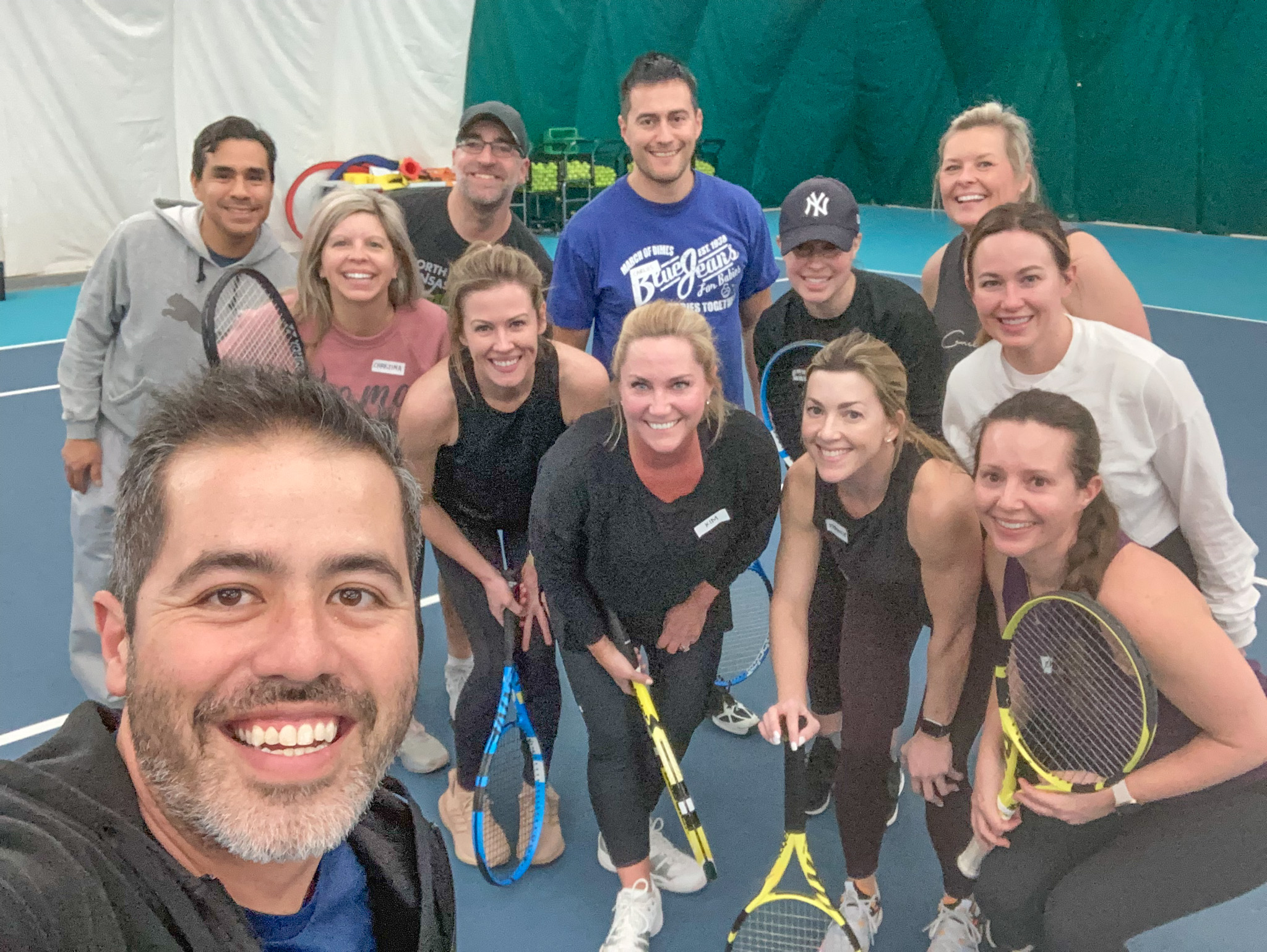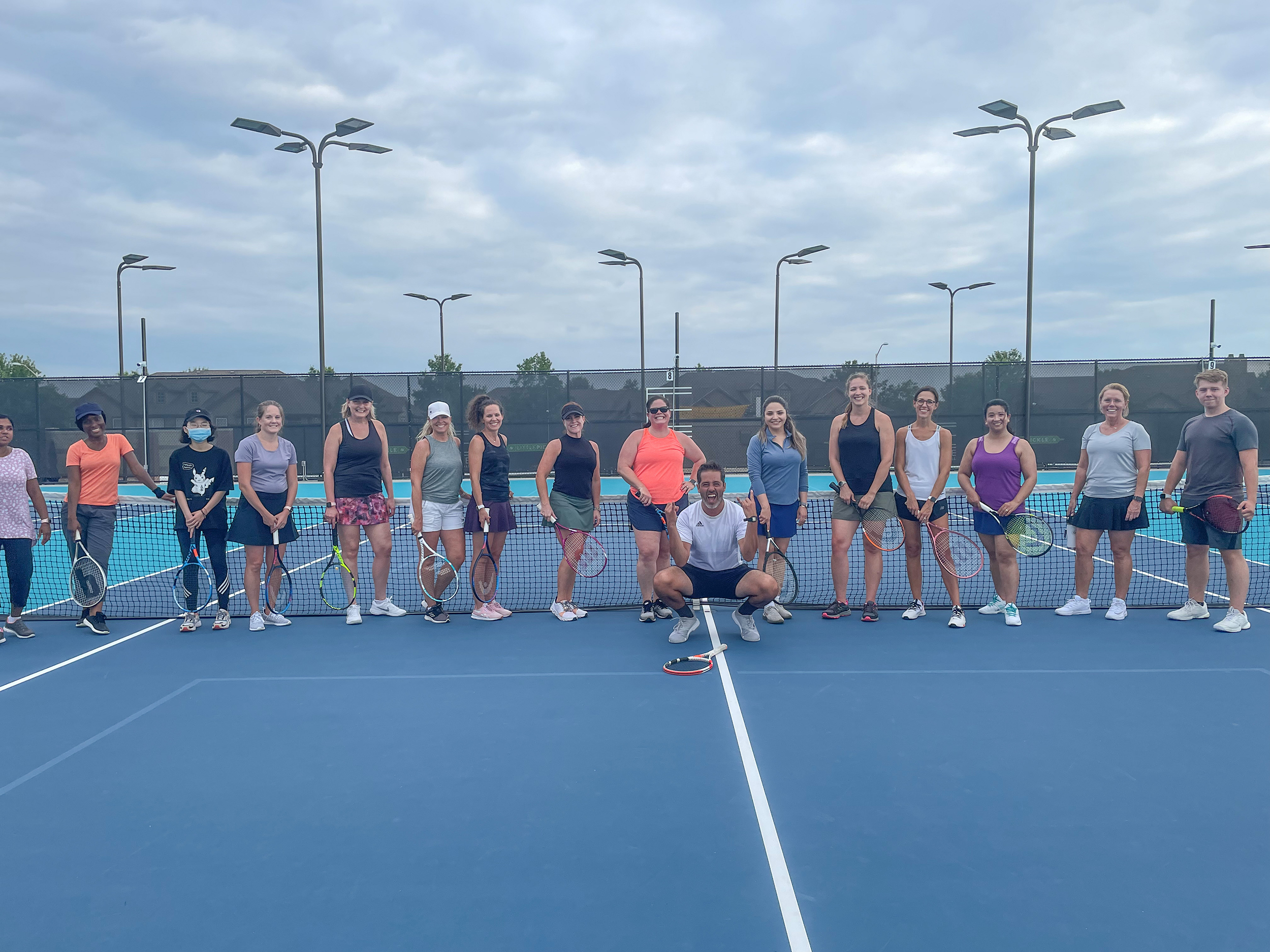 Let's Learn Tennis Together.